Drainage & Grading
Offering French Drain Installation and More in Dublin, OH
The Right Amount of Moisture
Professional french drain installation can make the difference between a lovely landscape and one that's flooded or constantly suffering from water damage. Blue Ring Residential Services focuses on helping you protect the strength and integrity of your house through carefully installed French drains and other customized irrigation and drainage solutions. These can be incorporated into your existing landscape, avoiding damage from runoff and excessive flooding.
We have the local experience needed to understand how the soil here reacts and the right way to protect your lawn – as well as the foundation of your house. Our team offers a wide range of drainage systems to Columbus, Dublin, Gahanna, Lewis Center, New Albany, Powell, Westerville, Worthington, and more. Get in touch with us today if your property is collecting too much water after rainfall.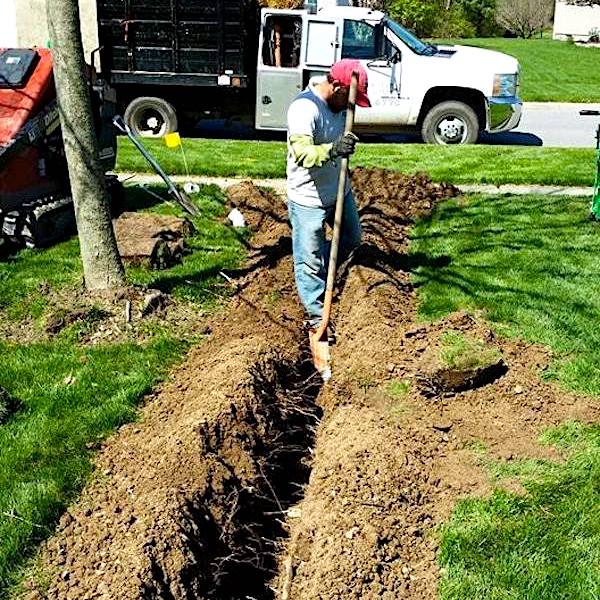 Grading, Seeding & Sod
When spring comes around, Blue Ring Residential Services is ready to properly grade your yard in preparation for planting grass seed or laying sod for healthy turf growth. Our team serves local property owners looking to install completely new landscapes in the spring or those simply looking to replace what the already have if it doesn't meet their aesthetic standards.
We're highly experienced in this area of landscaping, and we're confident we can help your yard look green and lush in even the driest of weather conditions, because it all starts with the right grading, seeding, and sod solutions. Get in touch with our team today for a healthier, stronger lawn that gives greater pride to property owners.