Other Services
Landscape Lighting and More Across Westerville, OH
Creative Landscape Lighting Solutions
Blue Ring Residential Services is more than just your average landscaping company. For our clients across Columbus, Dublin, Gahanna, Lewis Center, New Albany, Powell, Westerville, Worthington, and beyond, we offer comprehensive landscape care. If you're seeking to illuminate your landscape features at night, our team can design and install the perfect landscape lighting system to enhance the appearance of various trees and water features in your lawn or garden.
Landscape lighting can also aid with safety and security at night. For business owners, landscape lighting may be essential to protect people using entryways and footpaths after dark. We also offer consultation on how to place the best lights that enhance your features without disturbing your neighbors with excessive lights.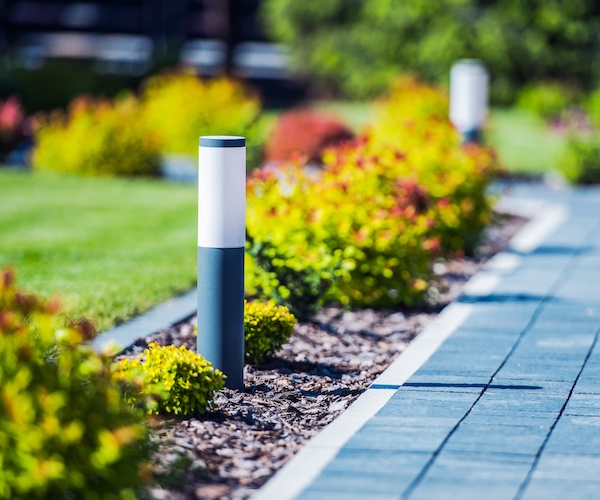 Expertise In and Out of the Home
In addition to our landscaping services, Blue Ring Residential Services is also happy to provide traditional handyman services, helping local homeowners fix the little odds and ends that detract from the overall appearance of your home or even changing those hard-to-reach exterior lights. We can also handle interior and exterior painting projects, drywall and fence repairs, and various carpentry projects including carpet, tile, wood, and laminate flooring.
Other services include complete excavating, seeding, and sod to grow new grass and install an entirely new lawn. Our team also delivers one-time seasonal cleanups covering leaf removal in the fall and weed pulling and prevention in the spring. Being a property owner is easy when you have Blue Ring Residential Services at your side!