Landscaping
Searching for Professional Landscape Maintenance Near Dublin, OH?
Trust the Experts at Blue Ring Residential
Landscape maintenance, whether it's for a private homeowner, a local business, or the shared spaces of an HOA, elevates curb appeal and the overall appearance of the entire neighborhood – but only when it's entrusted to a professional. Blue Ring Residential Services offers experienced landscape maintenance and comprehensive lawncare to help achieve the perfect aesthetic across Columbus, Dublin, Gahanna, Lewis Center, New Albany, Powell, Westerville, Worthington, and beyond.
Our team uses time-tested landscaping methods and some of the best tools in the industry to ensure absolute precision in the care and maintenance of your property. Our residential and commercial services are available as a regularly scheduled package or for one-time visits to your property.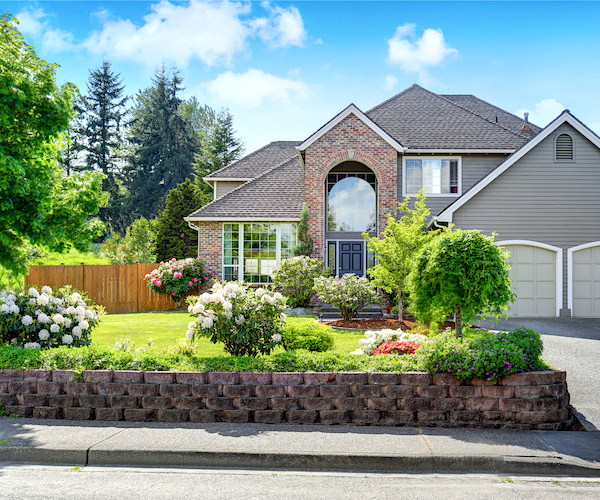 Design-Build Landscapes
Be the envy of the neighborhood with customized landscaping design, installation, and maintenance according to your yard's unique characteristics and specifications. To develop the perfect landscape solution, our team combines your requests, ideas, suggestions, and plans with our extensive landscaping knowledge.
Your yard is your canvas, so whether you want to add or remove trees, ponds, mulch beds or retaining walls, your landscaping options are endless, and our team delivers. Ongoing landscape maintenance is important too, and to help you retain your beautiful appeal and layout, Blue Ring Residential is ready to provide you with all the landscape restoration and design-build services your property needs to stay healthy and beautiful.