Tree Work
Seeking Detailed Tree Trimming Near Westerville, OH?
Promote Healthy, Appealing Tree Growth
Keeping the lawns of our Columbus friends and neighbors beautiful is a major focus at Blue Ring Residential Services. However, as a professional landscaping company, we do more than just mow lawns. We offer comprehensive services that include tree trimming and all of your property's tree care needs.
Scaling growth of trees isn't just as simple as chopping off a few branches here and there. It's a delicate art that protects the health and future growth of the tree while meeting the needs of the homeowner or business. At Blue Ring Residential Services, our team delivers the perfect level of care for your trees, covering everything from pruning and new tree planting to tree removal, stump grinding, and mulch bed installation.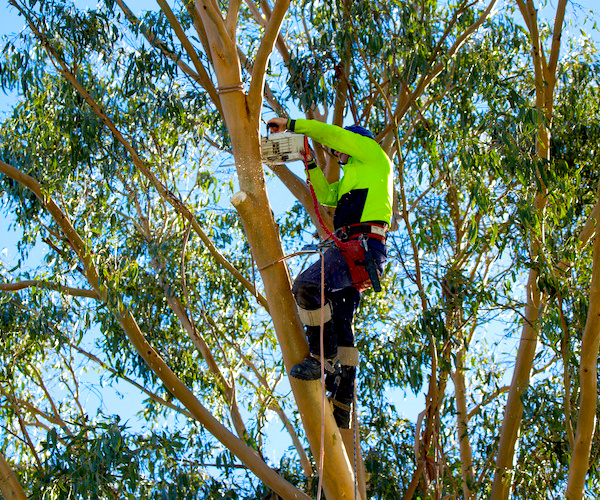 24-7 Tree Branch Removal and More
Overgrown trees can be a liability for your home or business, whether it's through a branch falling during a storm or just preventing adequate drainage. Professional tree trimming from Blue Ring Residential is essential, especially when it comes to protecting the property from tripping hazards and other liabilities. Our highly trained team takes care of all your tree needs, from tree removal and stump grinding to tree pruning, planting, and seasonal leaf removal in the fall.
We also offer 24-hour emergency service to remove dangling or fallen branches after a storm, serving residential and commercial property owners across Columbus, Dublin, Gahanna, Lewis Center, New Albany, Powell, Westerville, Worthington, and beyond. Get in touch with the tree care specialists at Blue Ring Residential Services and get the service you need at an affordable price!